Classes Offered Every Month!
The Nye County School District offers several parenting classes throughout the school year. These classes cover various topics and are free! There are classes for guardians, too! Check the Parent Involvement Calendar on the Home Page for classes offered each month. Interested parents and guardians can receive more information by viewing the flyers for each class offered, which are located in the "Latest News" section.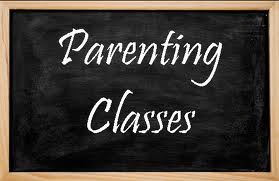 Discipline 1 & 2 Learn how to maintian discipline in your home, using positive techniques of logical consequences.
Parents and School Learn about how to work with your child's teacher and what to expect in Parent Teacher Conferences.
How we Learn Learn about your own preferred learning style and the learning styles of your children.
Homework Learn how to help your child with homework and make it a more pleasant experience for you and your child.
Kids Who Read Succeed Kids who are read to at home have a better chance of success in school than those who are not read to. Learn some fun techniques to use while reading to your child.
Grandma's Tales Bring the family and have a fun morning reading, doing a craft and spending time with your kids.
Raising Healthy Kids Information on nutrition, healthy habits, emotional health and what you can do as the parent to help your child be a healthy child.
CHECK PARENT INVOLVEMENT CALENDAR FOR DATES AND TIMES OF SPECIFIC CLASSES.